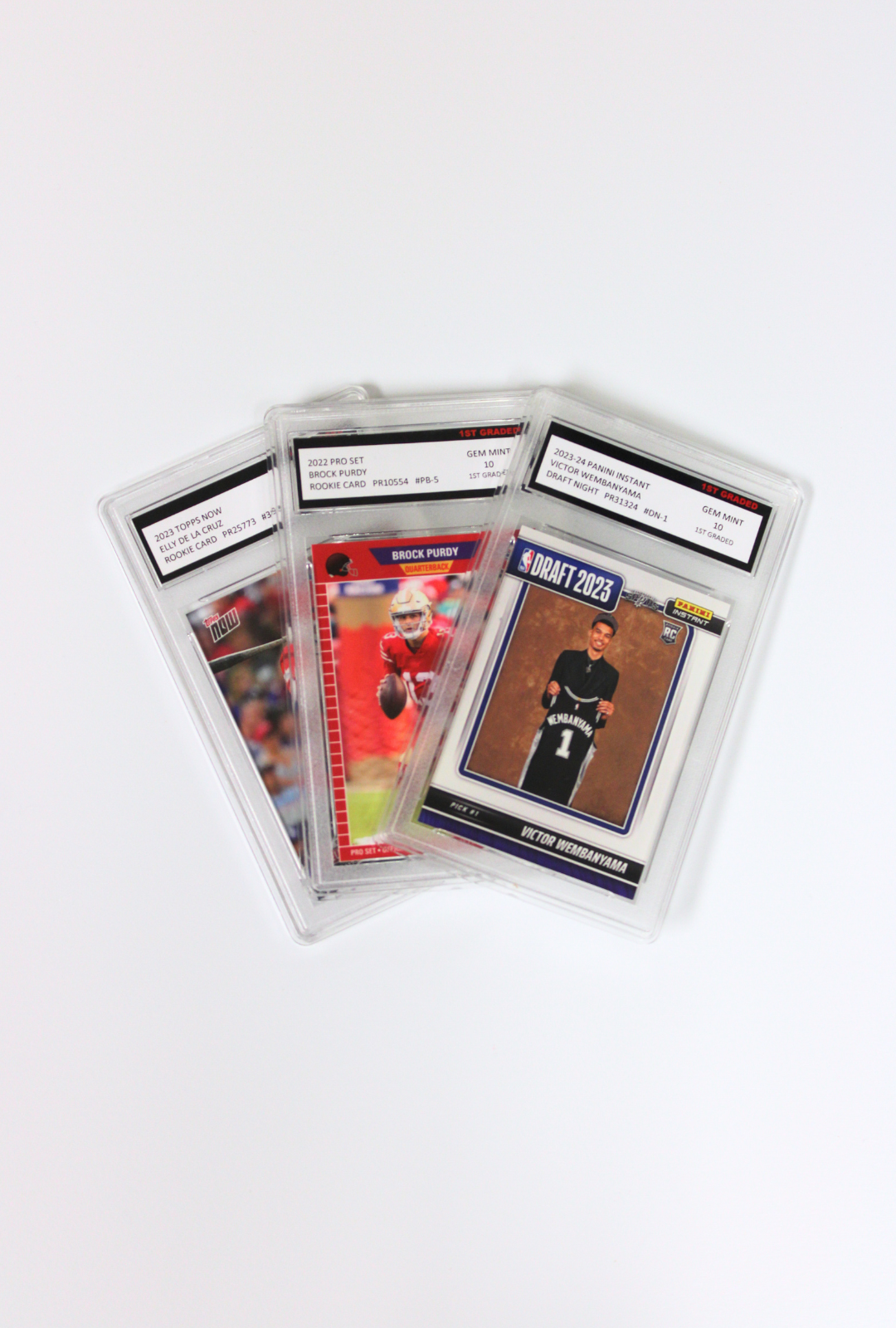 The World's Best Card Grading Company
We pride ourselves on providing the best customer service in the industry. Our team is dedicated to ensuring you have a smooth and enjoyable experience when purchasing graded cards from us.
Not only do we offer a wide variety of cards, but we also guarantee their authenticity and quality. Each card goes through a rigorous grading process by our team of experts before being made available for sale.
Shop Now
Where we started

At 1st Graded, we have been dedicated to bringing our customers the best selection of affordable graded cards since our founding in 2005. Our reputation for quality has only grown with time, as we continue to provide top-notch products at reasonable prices.

Our team is always on the lookout for new and exciting cards featuring current baseball, football, and basketball players that will appeal to our customers. We understand the importance of variety and strive to offer a diverse range of cards that fit every budget.

1st Graded Specializes in Modern Cards

At 1st Graded, our pride stems from our ability to deliver products of exceptional quality at prices that are budget-friendly. We employ grading techniques akin to those used by larger, industry-leading companies, but by maintaining lower overhead expenses, we ensure our top-grade cards remain at prices that are accessible and fair.